The Florida general election ballot lists twelve candidates for president -- twelve presidential/vice-presidential tickets -- and, once again, most people have heard about only two...maybe three, given celebrity Roseanne Barr's candidacy. Mainstream media coverage leads most people to think presidential politics is about male, mostly White, candidates. The truth? Check out the candidates, all of whom are listed below.
What is to gain by running as a third party candidate? Remember the check-off box on your income tax form asking if you want to contribute $3 of your return to the Federal Election Campaign? If a party can get at least 5% of the popular vote, that party earns a piece of that money. It may not make a difference for the current campaign, but the money might affect future third-party candidates' chances.
It also is important to know that more and more American citizens are registered as unaffiliated with any political party (http://justthewritetouch-info.blogspot.com/2010/02/major-parties-in-minority.html).
THE 2012 PRESIDENTIAL CANDIDATES ON THE FLORIDA BALLOT
Want to know more than just a name? Wonder what some of those three-letter combinations indicating political affiliation mean? Want to find out who is contributing money to these candidates? The I.N.F.O. Finder is on the job!
First, let's look at why the candidates are listed in the order they are. Florida law says:
Florida Statutes, 101.151:
(2)(a) 
The ballot shall have the following office titles under which shall appear the names of the candidates for the respective offices in the following order:
1. 
The office titles of President and Vice President and thereunder the names of the candidates for President and Vice President of the United States nominated by the political party that received the highest vote for Governor in the last general election of the Governor in this state. Then shall appear the names of other candidates for President and Vice President of the United States who have been properly nominated.
A little further down, however, the same statute says:
(3)(a) 
The names of the candidates of the party that received the highest number of votes for Governor in the last election in which a Governor was elected shall be placed first for each office on the general election ballot, together with an appropriate abbreviation of the party name; the names of the candidates of the party that received the second highest vote for Governor shall be placed second for each office, together with an appropriate abbreviation of the party name.
(b) 
Minor political party candidates shall have their names appear on the general election ballot following the names of recognized political parties, in the same order as they were qualified, followed by the names of candidates with no party affiliation, in the order as they were qualified.
Hmmm. This year, for instance, the Republican party candidates are listed first because the Republican candidate got the most votes in the 2010 election. We could discuss whether such an order perpetuates the status quo or unjustly favors some candidates over others, but we won't. It is worth noting, however, that some states --
Wisconsin
is one -- draw lots to determine the order.
So, who are the twelve candidates? Listed below are the presidential/vice-presidential candidates, in reverse order from the ballot listing. I have linked the candidates to their official Web sites, but
Wikipedia
has entries for each candidate, including links (at the bottom of the entry) to outside news sources:
Ross C. "Rocky" Anderson / Luis J. Rodriguez
-- JPF (
Justice Party
). As a Democrat, Anderson served two terms as mayor of Salt Lake City. In 2011, he switched party affiliation to the Justice Party.
Rodriguez's
bio page on the two Web sites
, says he is "a leading Chicano writer, speaker, gang expert and interventionist, and activist for justice in urban peace, the arts, labor, and human rights,"
Tom Hoefling / Jonathan D. Ellis
-- AIP (
America's Party
). Hoefling is an Iowa political activist, who was political director for 2008 presidential candidate Alan Keyes. No information about Ellis is given on either Web site, that I could see. One link offers what it says are
Ellis' responses to various questions
, but a cursory examination of the sites and a quick Google search found no other information about Ellis. The only official photo on the Web site (other than a very small one as part of the banner and other than a pencil drawing), is this one of Hoefling and his wife, Siena.
Roseanne Barr / Cindy Sheehan
-- PFP (
Peace and Freedom
). Barr bills herself as "The only serious comedian running for president," a reference to her career as a stand-up comedian and actor.
Sheehan
is the mother of a soldier killed in Iraq; following her child's death, Sheehan's bio page says "her quest for answers . . . led her to Revolutionary Socialism as as the solution to the Imperialist/Capitalist two-party stranglehold on not only US politics, but, by extension, the world."
Peta Lindsay / Yari Osorio
-- PSL (
Party for Socialism and Liberation
). Lindsay is an international political activist and is a master's student in education at the University of Southern California.
Osorio,
born in Colombia, has a degree in forensic psychology, is a licensed EMT, and is part of social activist groups including the Occupy Wall Street movement.
Stewart Alexander / Alex Mendoza
-- SOC (
Socialist Party USA
). Alexander is "a working man from Los Angeles, CA." His biography says he has worked in a number of trades and positions, including brick mason, forklift driver, salesman, and consumer lobbyist. As a political activist, Alexander has run for mayor of Los Angeles in 1989, for Lieutenant governor in 2006, and for governor in 2010. Mendoza has been an international IT consultant, currently owns his own landscaping business and is a master's student in geology at the University of Texas in Dallas
Andre Barnett / Kenneth Cross
-- REF (
Reform Party
). Barnett, from New York, owns an IT consulting business and is a male fitness model. Cross is a civil engineer and also was a presidential candidate in 2008, but did not qualify to be listed on Florida's ballot.
Jill Stein / Cheri Honkala
-- GRE (
Green Party
). Stein is an internal medical physician and enviromental-health advocate from Massachusetts. She ran for governor in 2002, for Massachusetts State Representative in 2004, for Massachusetts Secretary of State in 2006, and has served on the town meeting in Lexington for two terms.
Honkala
is an international anti-poverty activist.
Virgil H. Goode, Jr. / James N. Clymer
-- CPF (
Constitution Party
). Goode is a Virginia lawyer who served in the Virginia State Senate from 1973 to 1997 and in the U.S. House of Representatives from 1997 to 2009. Clymer is a lawyer from Pennsylvania who ran for Lieutenant governor in 1998, for Lancaster County Commisioner in 2003, and for U.S. Senate in 2004.
Gary Johnson / James P. Gray
-- LBT (
Libertarian
). Johnson, a businessman, was Governor of New Mexico from 1995-2003.
Gray
served on the Orange County (California) Superior Court from 1989 to 2010 and has written books about judicial leadership and the nation's drug laws.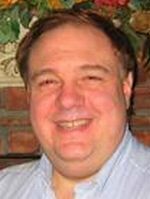 Thomas Robert Stevens / Alden Link --
OBJ (
Objectivist Party
). Stevens is a New York attorney, educator, and political activist who, for two-and-a-half years, produced his own television program, "In Focus." Link is a New Jersey real estate developer and businessman. No official photo was found on the official campaign Web site. The photo shown at right is from an
independent political site
; on this site, Stevens is listed as a Libertarian. Wikipedia suggests Stevens has been affiliated with the Boston Tea Party and the Personal Freedom Party.
Barak Obama / Joe Biden
-- DEM (
Democratic Party
). Obama is an Illinois lawyer who, beginning in 1996, served as State Senator and, beginning in 2004, as U.S. Senator. He was elected President of the United States in 2008.
Biden
is a lawyer and was a U.S. Senator from Delaware from 1973 until sworn in as Vice-President of the United States in 2009. The photograph to the left is from the official government Web site, whitehouse.gov.
Mitt Romney / Paul Ryan
-- REP (
Republican National Committee
). Romney holds degrees in both law and business, has been a businessman, and was Governor of Massachusetts from 2002 to 2010. Ryan holds degrees in economics and political science; he has been U.S. Representative from Wisconsin since 1999. The photograph to the right was taken by
Gage Skidmore
.
Cheers to all who keep this process of self-government alive!